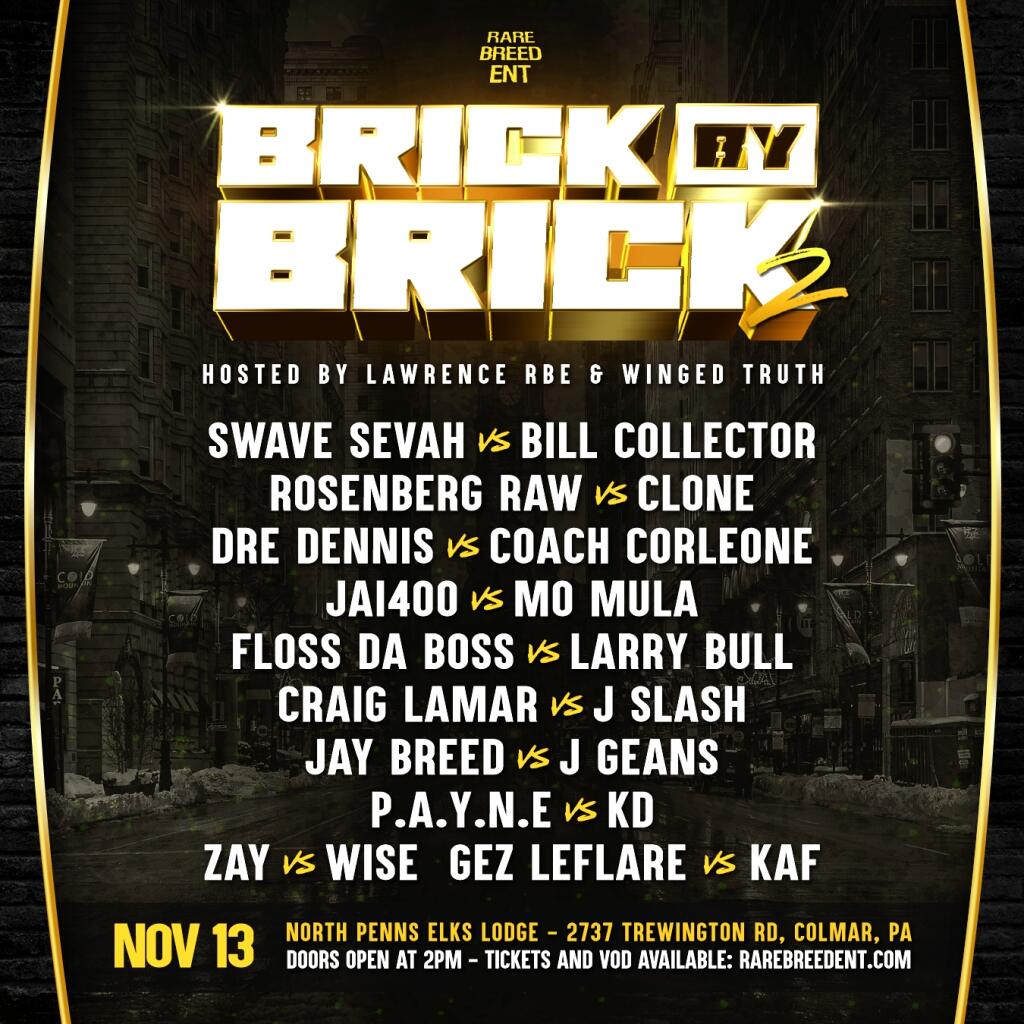 PAY PER VIEW & VOD
RBE is back with the sixth installment of the Lift His Soul series "Reloaded". Purchase VOD which also includes VOD. Event going down this Sept...
Read More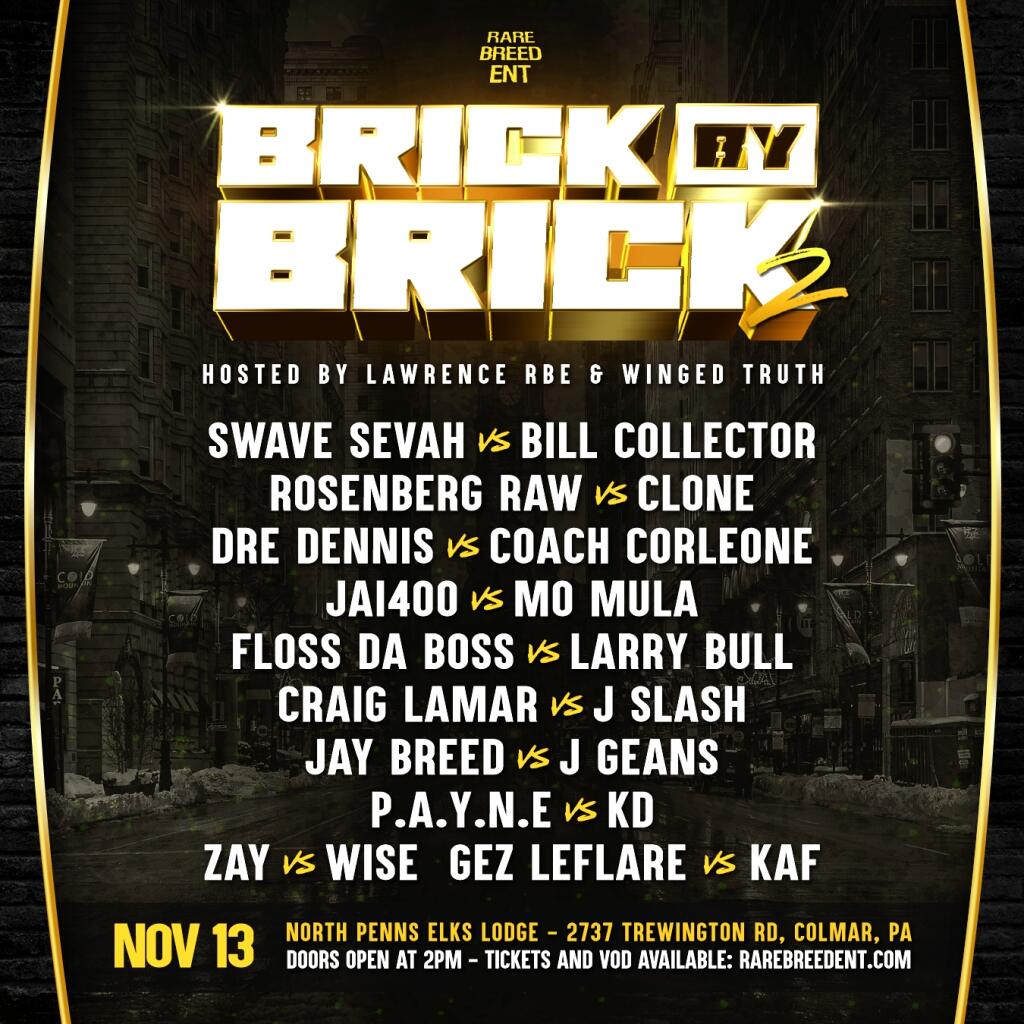 BRICK BY BRICK VOL 2
RBE is back with with Brick By Brick vol2 Pistolvania edition going down in PA. Purchase your tickets to be in the building with Paypal...
Read More